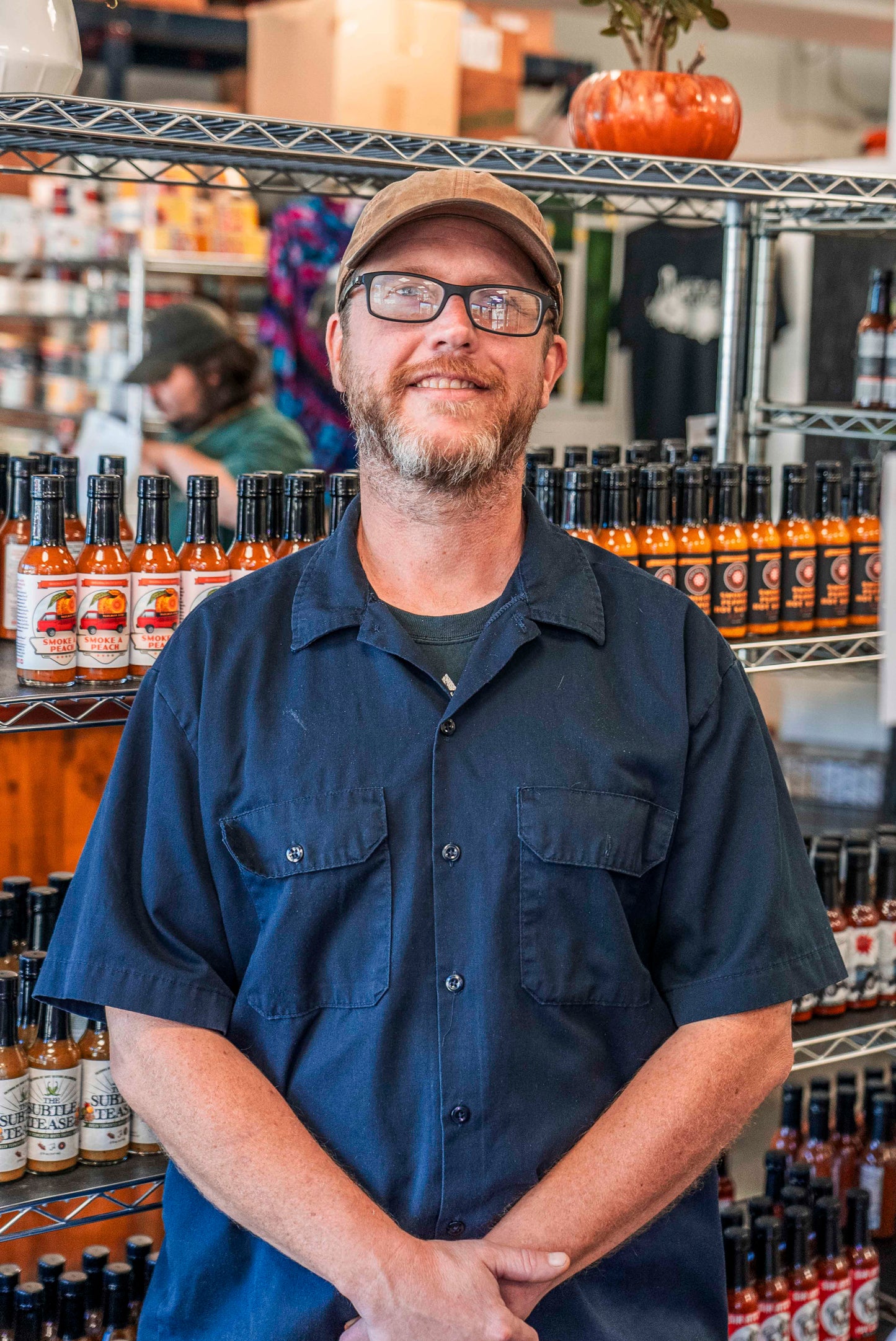 Tim Paulman
Tim started the Paulman Acre brand in 2014 when he ran away from the tech industry to join the circus. At that time, his sauces were considered "outsider art" and well outside the norm which meant no co-packer in their right minds would want to produce them to spec. So he bootstrapped the entire Paulman Acre production line one bottle at a time and, like any self-reliant, displaced hillbilly would do, he figured it out on his own.

In 2018, Tim and Jason (J's Small Batch Hot Sauce) joined forces to become California Hot Sauce Solutions where the years of "figuring it out" were put to good use. In addition to manufacturing both "Paulman Acre" and "J's Small Batch", California Hot Sauce Solutions manufactures for dozens of West Coast hot sauce brands.
Tim remains committed to the art of sauce-making and continues to oversee the Paulman Acre brand. In addition to the core line-up of sauces, Paulman Acre releases several small-batch seasonal offerings each year. Get 'em when you can -- they're usually pretty amazing.


NOTE: If you catch Tim on a good day, you may even get a good Elvis impression from him. Or, maybe it's a Jesco White impression. We're not really sure. They both kind of blend together (like a good sauce should).